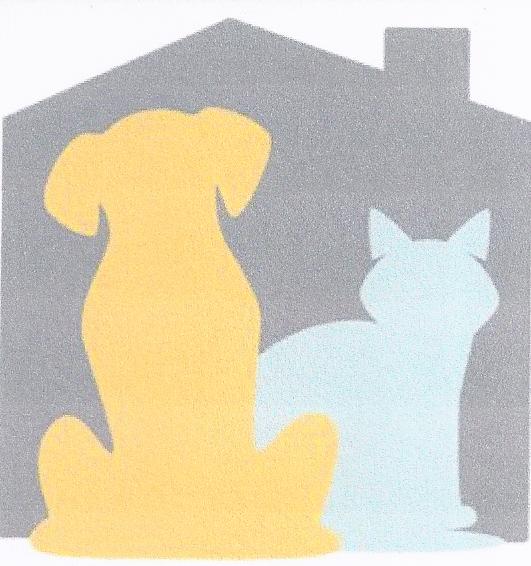 501(c)(3) Non-Profit Organization
Baby Lenny Needs Our Help!
This sweet little boy was tossed out with less thought than most would give to a piece of garbage. We can only assume a heartless backyard breeder, only out for the money with total disregard to good nutrition and proper pre-natal care, couldn't be bothered with defective merchandise. So poor baby Lenny, malnourished and mistreated resulting in a prolapsed rectum, was tossed out to the curb and left to die - either by the elements, by a car, starvation or infection. As Lenny laid curled up in the gutter, cold, hungry and in obvious discomfort, a ray of hope walk by. A kind lady found him, immediately scooped him up and took him straight to the nearest veterinary hospital.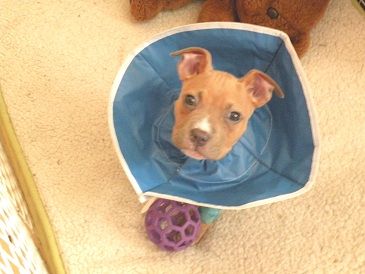 This is what rescue work is all about - helping these poor defenseless creatures by providing them with quality medical care and a loving recovery environment to give them what they so deserve, a second chance at life. In Lenny's case, he barely got a first chance at life.
Lenny underwent abdominal surgery on February 20 to pull the prolapsed rectum back into place and permanently suture it to the abdominal wall so it won't prolapse again. Pretty big surgery for such a little fella but he did well and is receiving excellent care at The Animal Care Clinic. His prognosis for a full recovery and a happy normal life is excellent.

Lenny's medical and surgical bill will be significant - we are asking the community to find a place in your heart for Lenny and make a donation towards his medical bills. Every penny you donate will go directly to Lenny's care. When you look into those sweet brown eyes you can't help but fall in love with him. FurEver Animal Rescue gratefully thanks you in advance for your kind heart and generous donations to help Lenny.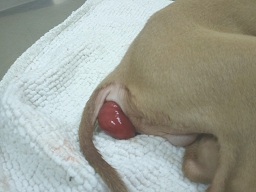 Donations can be made through our PayPal account or you can call The Animal Care Clinic at 510-222-9966 with a credit card or debit card and make a donation to FurEver Animal Rescue's account.

When Lenny has made a full recovery from his surgery, he will be looking for his FurEver home, with a family who will love him and take good care of him for the rest of his life. A rough start for this young pup doesn't mean he can't live happily ever after. You can be a part of the happy ending. Your help to see him through this rough time is a testament that the world is still a nice place for our furry friends.

For more information about Lenny or if you'd like to track his recovery, please contact Kimberly at 510-912-9036.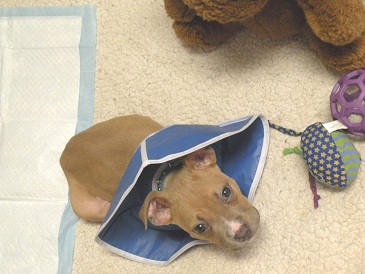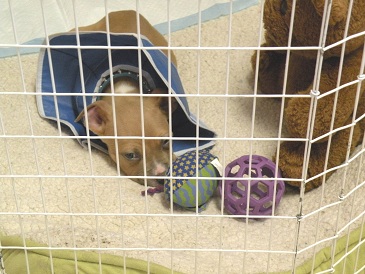 Your adoption donation is 100% tax-deductible.
8/29/12: LENNY UPDATE!!!!!



Our very sweet and lovable Lenny, a busy pup of about 8+ months, fully recovered from his surgery in February and has now found a new home to call his own and a big sister (Shelby) to play with!! He is nothing but a fun bundle of fur with so much love to give. The lady who first found him lying in the curb, left to die, deserves the credit for giving him a second chance at a happy, healthy life! Please wish Lenny all the love and happiness he deserves!

This is what animal rescue is all about! Thanks as well to Lenny's new Mom and Dad!!!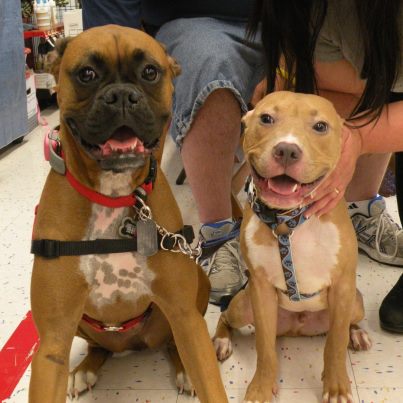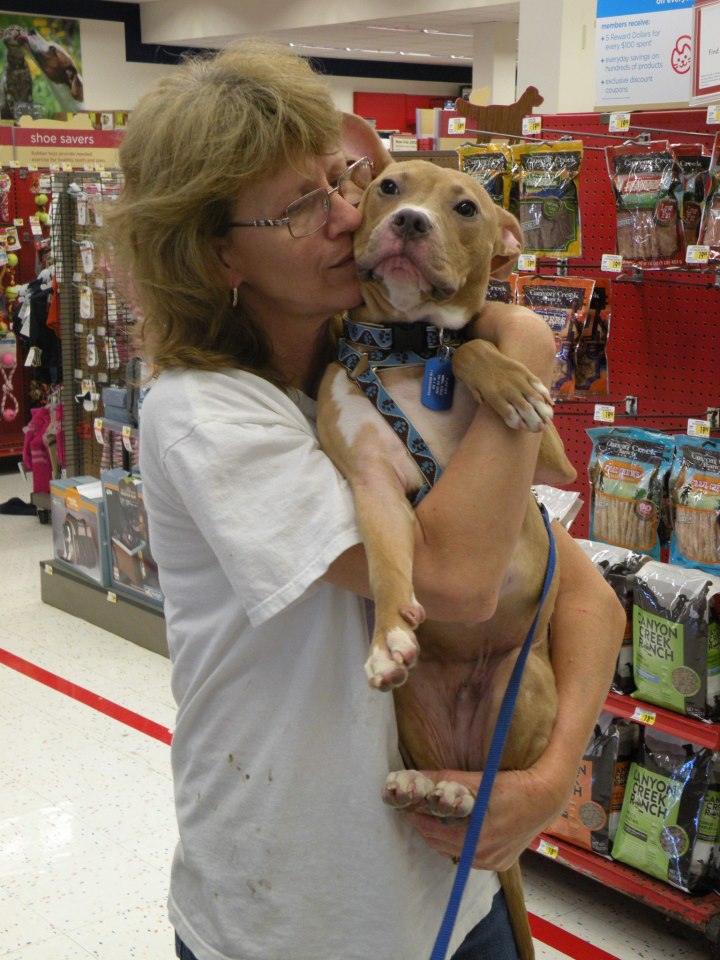 "Grandma" saying good-bye to Lenny!