Do you remember when ?. . .
​Please don't forget about the Hurricane Sandy Pets, they need our help!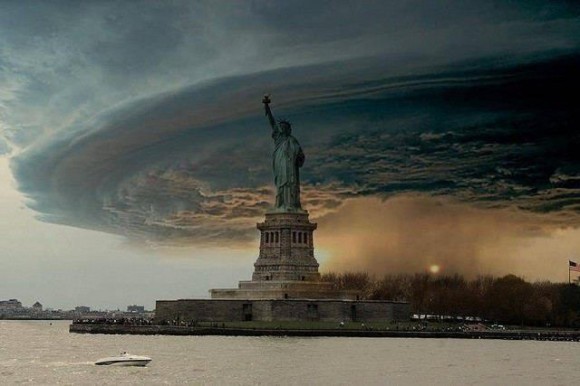 At the time of a disaster or emergency, we are empathetic, shocked, concerned and glad that it wasn't us or someone we knew. That's not selfish, it's just human nature. But what is sad is when horrible situations take weeks and months to repair or attempt to return to normal and in that time we seemed to have moved on with our lives and forget what got our attention such a short time ago. Please allow FurEver Animal Rescue to refresh your memory and show you some beautiful creatures that are causalities of Hurricane Sandy. These cherished pets have either lost their family, their family still have no housing or have been surrendered because the family was relocated and could not take their pet. Emergency shelters can only operate for a specific period of time under FEMA guidelines and then their service is no longer needed. Those beautiful creatures have lived in crates 23 hours out of 24 since October 29th. The wonderful staff at these emergency shelters try their best to find that extra time to give an extra walk, a little more play throwing a ball or a few more belly rubs but it is not like having a real home with a family who loves you. When the shelter doors close any pets remaining will be turned over to local animal authorities and with them already at capacity, the fate of the newcomers is dim. They have survived hurricane force winds that devastated the east coast, flooding, rains, snow, no electricity and whatever life could throw their way. They deserve a bright future, a second chance to find happiness and to have a FurEver new family to love for a life time. We are looking for people who would like to foster to adopt. This means you start out as a foster with the intent to finalize an adoption at a later date when you are sure it is a good fit for you, your family and our precious pets. If you're not looking to adopt but can foster, knowing that these pets can be with you for several weeks or months until the right family comes along, we can really use your help. Each pet needs a home to go to when they arrive. Perhaps if you can't foster, you can donate toward their food cost, air fare and other expenses we will incur. No donation is too small - we will put it to work to help our Hurricane Sandy furkids. Donations can be made on line through PayPal. Your donations are tax deductible and greatly appreciated.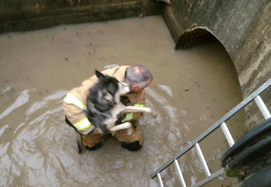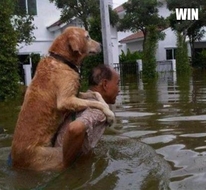 OUR
​HEROES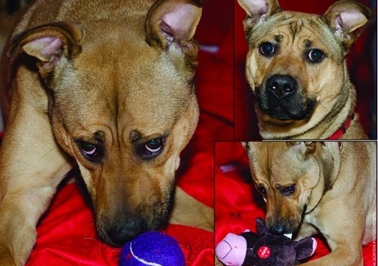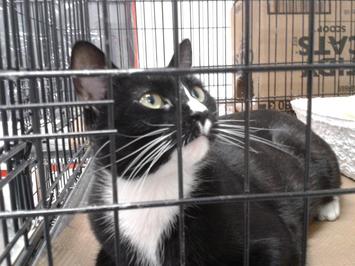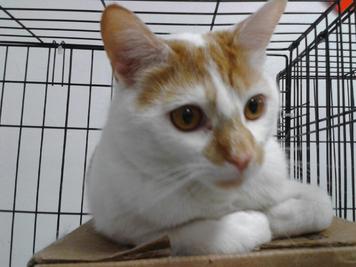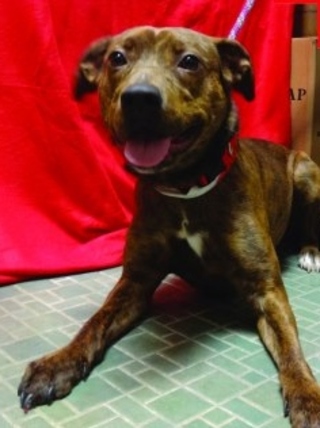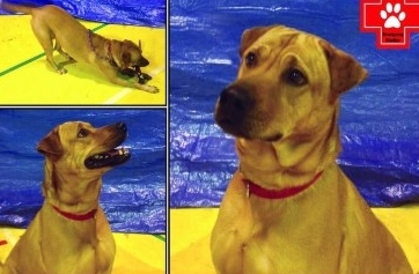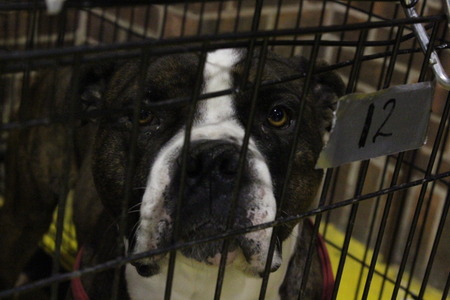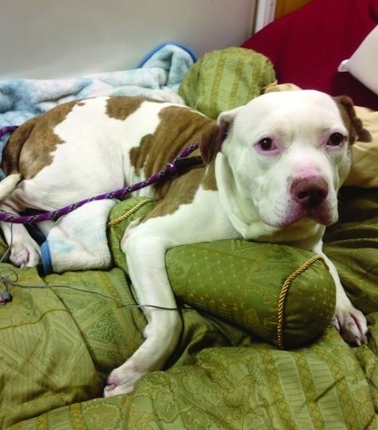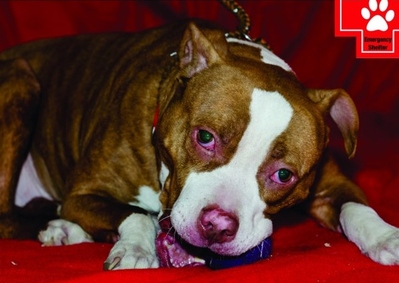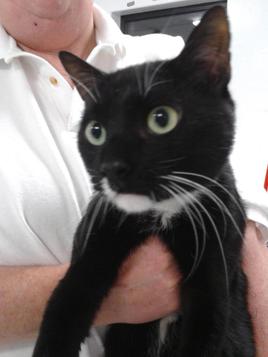 Girls Just Wanna Have Fun!
Beautiful Misha, a 2-year old German Shepherd mix, is a busy fun girl who only knows how to give love and kisses. Dog parks are her favorite places to go. Misha would love a family with older kids who can keep up with her and love her the way she deserves to be loved. She just wants to be part of a family again, and you can make that happen for her!
I'm Not A Skunk!
Blackie is a black and white domestic short hair kitty with a very distinguishing white stripe up his nose! NO! He's not a skunk in reverse! He's just adorable! At 2 years-old, Blackie is just starting his life and deserves a new FurEver family who will grow old with him. You can do that with him!
Wrinkles Never Looked Better
Kaylee is Shar Pei Lab mix and like most women, very secretive about her age (we aren't sure how old she is and she's not giving us any hints). Kaylee's sweet gentle personality speaks volumes about what a wonderful member of a family she'd be. One of Kaylee's favorite pastimes is to toss her toys up into the air! Other dogs are great playmates but cats are viewed as a squeaky boy so Kaylee needs a home with no kitties, please!
Travels With Farley
Farley has travelled a long ways to find his new FurEver family. He's an orange and white domestic short hair - about 2 years old – and as cute as a button! He doesn't take up a lot of room, he'll show purrfect bathroom manners and all he wants is to know a safe warm place to live and a family who will love him. In return, he will give you more joy than you ever knew possible.
Finding Nemo…His FurEver Home!
Nemo is a 12-year old white and brown Pit. This mellow gentleman just wants to lounge around all day long and enjoy his retirement years with a family who will love him to pieces. He just loves to be loved! Nemo spent most of his life with one family and in one shattering moment, lost that family to Hurricane Sandy. Nemo needs a new FurEver family who wants nothing more to have a sweet gentleman around them all the time.
Who Gave Me This Silly Name?
Meatball! Who would name a dog meatball? Well, this adorable 3-year old brindle American Staffordshire terrier got this name so we're going to run with it! Meatball is very sweet but seems to think he's an 8 week old puppy! He's very smart and would be an excellent candidate for a training class so that he can show off how smart he is! Oh…did we mention he's 83 lbs. Hmmm…wait a minute…Meatball…83 lbs. Now it all makes sense! Everyone needs a Meatball in their life – now's your chance!
What Could Be More Precious?
You can probably guess how this little girl got her name. Precious is an 8-year old brindle Pit mix. Her name is so fitting because she is sweeter than candy and more mellow and gentle than a baby chick. She loves her toys but she loves cuddling even more. Have a hard day? She's a great listener and will give you her undivided attention if you need to talk. Then she'll cuddle up with you to help remind you about what's really important in life! Sometimes in this fast paced life, we need that kind of reminder – Precious will do that for you!
There Once Was A Young Prince…
Prince is a black and white domestic short hair boy – about 1 year old. Unlike his travel mate, Blackie, he doesn't have a white strip up his nose! Along with all his Hurricane Sandy friends, he has travelled a long ways to find a warm, safe and secure home. As loving as they come, Prince will only bring joy and love into your life…and a smile on your face every morning when you wake up.
As Glamorous As Her Namesake
Glamor girl Farrah is a 15-month old brindle Pit mix who is all about playing ball. Farrah is definitely smarter than the average bear and needs an athletic family to play with. She is great with people and older kids (smaller kids make her a bit nervous). If you love to be outdoors, Farrah will happily go with you! Her FurEver family will be the most important people in her life and she'll show her loyalty and love 1000 times over. Now that's a great ROI! Please open your heart and home to her.
Arriving Wednesday March 6th
updated July . . ADOPTED !
updated July . . ADOPTED !
Still available. . . see update below.
Still available. . . see update below.
Still available . . .see update below
One year later and a few still need their FurEver new homes. Please open your hearts and homes to this wonderful fur kids. Please call our adoption coordinator, Kimberly at 510-912-9036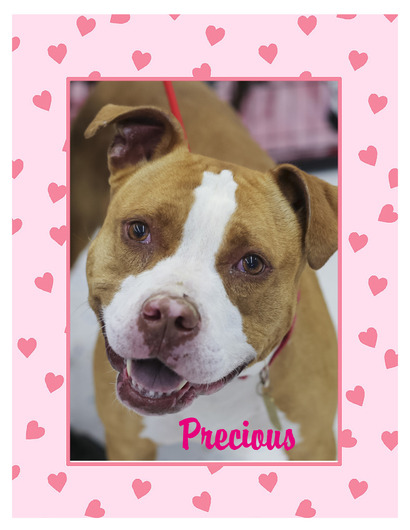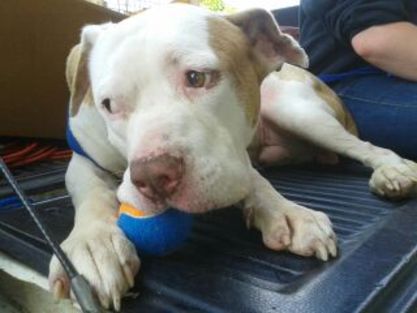 Who could resist her beautiful brown eyes and that cute smile.
Such a love this one is ! Loves to go for a car ride, play with his toys and by right at you side. This is our mellow fellow.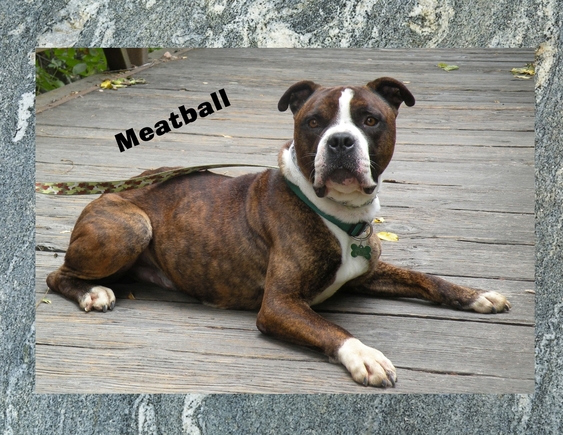 This handsome hunk is also our class clown. To help him know when class clown is and isn't appropriate, he is attending basic obedience training. He will not only be handsome but will mannered for his new family!